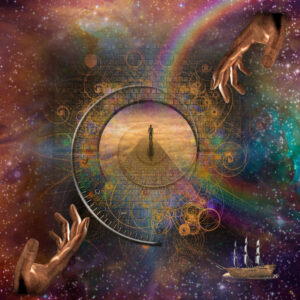 We continue to find ourselves in interesting times. This might feel a bit "out there"…but, believe it or not, you are here by design! You chose this on purpose. If you were attracted to the title of this article, your experience of the world might alternate between seeing a clear path open in front of you, and moaning "What was I thinking? I signed up for this?!" What On Earth Am I Doing Here?*!?*?! Do I really have a Soul Path?
Earth School is in session. Take a deep breath. Know that this is what you've trained for. For years. For lifetimes. In multiple dimensions. And, furthermore, you are up to the challenge. 
Know that you aren't alone. Not only do you have tons of other humans on the awakening journey with you, you also have help and support (and a cheering section) in the other realms. 
So here's the good news: Perhaps it's all good news!
I offer you a question.  Take a moment, get quiet, get centered and ask: "What on Earth must I be trying to teach myself with this situation (Person, challenge, delay in manifesting, world events, career)?" You're going to have to step up your vibration and imagine that you have the perspective of your soul. 
From this lofty place, you can begin to see, feel, and intuit what is really going on. Once you have discovered your answer, you can begin to use these powerful energies to propel you in the direction of your SoulPath.

Are you being called to have guidance and support to live the life you've always dreamed of?Join us in the Cosmic Tea Room and share your journey in a safe and sacred space! And invite your friends to join you there: https://www.facebook.com/groups/CosmicTeaRoom/
Ready to go deeper?

Here are some journaling prompts (a pdf that you can open or print): What on EARTH questions
After that journaling, look back over your answers, noting how you FEEL.
Themes I notice: ___________
Insights I have:  _________________
Even deeper: How I could learn more about my SoulPath?
Who do I feel safe sharing these discoveries with? Am I willing to share?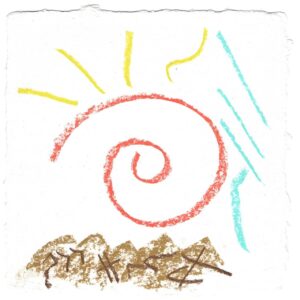 Your SoulPath Vibration is your true nature.
We created a special video to help you tune in, with a guided meditation and more hints for you to ponder. Watch it here
Why wait? Make a commitment to take 1 action now.
I will commit to:  ____________
HFBYS= Hints for Being YourSelf. Check out other blogs in this series:
Create Community for your Soul's Evolution (Hint for Being YourSelf #4)
In this time of Rapid Transformation: Support YourSelf – HFBYS #16