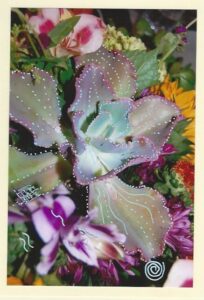 If you're reading this, I know you have spiritual gifts. I know you want to use them in service to others, with clarity and discernment. You want to safely connect with the Higher Realms. So where do you start? Right here.
Over the years, I've helped lots of people open up to their Spirit Guides and develop their Spiritual gifts in a way that is clear and safe.. 
I have seen too many unsafe attempts to access the Spiritual realm — it makes me cringe. I have created this series to guide you in opening up in a way that is as safe and clear as possible.
Here's what NOT to do:
DO NOT: Open up your crown chakra and let it rip!

DO NOT: Watch one YouTube video and invite Spirit to work through you.

DO NOT: Feel around in the dark at night for an energy that's looking for a host (very dangerous idea!)

DO NOT: Fly around in the cosmos to see what you can connect with.

DO NOT: Pull the Ouija board out of the attic and invite your friends over. 
This is not to scare you, I offer all of these experiences to my clients! Energy is a very powerful tool when used with the proper training and experience. The energies are just like electricity: properly channeled in secure wires: Magic! But, crossed wires, improper equipment: Well, you know! 
Because the veils are thinning, there is greater need, now more than ever, for the gifts you have. I've noticed lately that there are a lot of people trying to use their gifts  with no guidance or training. There is a better way…trust me. I've seen it over and over! 
Here are a few safer ways to connect with the Higher Realms and your spiritual gifts.
DO: Develop a strong relationship with your HigherSelf

DO:  Create an invocation that invites SPECIFIC energies to join your circle

DO: Install the HigherSelf as a gatekeeper.

DO: Stay Grounded. More about this next time. 

DO: Take the opening step by step.

DO: Create a safe energetic container for connecting

DO: Your personal work to clear the pathways.
Here's the good news. You CAN safely connect with the higher realms. Your HigherSelf is already a highly trained gatekeeper. If you spend time in relationship with them you will find that everything will become clearer. In order for this to happen, you need to develop that relationship for your HigherSelf to be readily available to you. And, guess what, we have a course for that!  Check out the HigherSelf~Spirit Guides Course.
Want to install your own gatekeeper? Here's a meditation: https://elainageltner.com/install-hs-gatekeeper/
Blessed Journeying!