Time to celebrate our essential selves as we re-weave our dreams as we come out of our cocoons.
Use the stillness and quiet of Nature to re-connect to yourself and your tribe.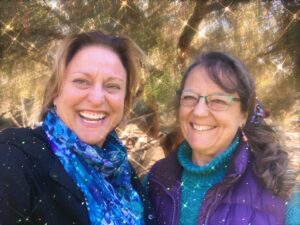 ReFuel and ReFlect ReTreat:
Follow Your Soul's Path!
One Day RE-TREAT
Saturday, April 9, 2022
9:45 am to 4pm
Crows End Retreat near San Luis Obispo, CA
Covid-safe environment with lots of outdoor space; dress to be in nature!
A new paradigm is unfolding…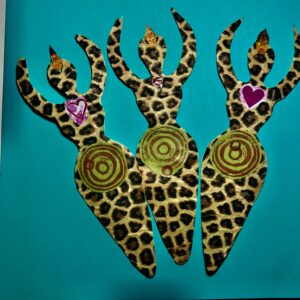 ~Pause and reflect as we come into our power & presence
~Celebrate our essential selves as we re-weave our dreams.
~Time to reflect, re-calibrate and re-fuel as we emerge from our cocoons
~Listen to our soul's longings
~Gather in a Community of Women & Re-member who we are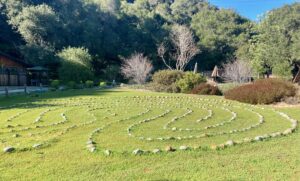 Together we will explore:
Re-visioning:

re-imagining your best life

Journaling in Nature: Grounding to Earth elements brings deep relaxation, clarity and rest
Healing Sound: Sound is primordial; affecting us deeply, bypassing the conscious mind. Experience singing bowls, other instruments and voice. You can "chime in" or just receive.
Restorative Yoga: affectionately called "nap yoga"; renews the nervous system, supports the joints and promotes flexibility in body, mind and spirit.
Collage Alchemy™: Access your intuition and inner guidance as you play with art materials.
The Labyrinth: walk the path with intention.
Invest in yourSelf: Early decision discount $175 by March 27th…
In honor of these changing times, we are keeping the early registration price ….thru 4/8.
We have only 11 spaces and would love to have you there.
Open a printable flyer here.
Register here
About Us: We are delighted to be partnering to bring you this Retreat. We've been drawn together to create a synergy of our vast toolkits that we've developed in our combined 80 years of work in transformation and human evolution.
Carrie Asuncion helps you calm down your nervous system so you can think clearly and creatively, and become the heroine of your own story. Along the way, you discover connection, and build your personalized toolkit to live with juicy aliveness.
With over 20 years in transformational leadership, she combines feet on the ground with intuitive insight. She's guided thousands around the globe to trust themselves as they bust through doubts, fears and confusion, and create a life that they love.
Carrie helps women create clarity and confidence. Her passion is to infuse women with the courage, skills and strength to build a thriving, collaborative planet.
Text Carrie at 805-305-9255 with Questions.
Elaina Geltner has been called an "energy detective". Her unique ability to sense the vibrational frequency of a situation, challenge or innate abilities enables her to assist empaths, sensitives and LightKeepers to unlock their spiritual gifts and offer them in service to the evolution of humanity.
All her life, she has had "extra-ordinary" experiences and it's her greatest joy to create a safe and sacred space for opening to Spirit and grounding that in the physical, earth-plane experience.
SoulPath Alchemy™ is a system she co-created with Spirit to bring clarity, useful tools and greater joy to the journey of walking the spiritual path with practical feet. Text Elaina at 805-458-7373.
You don't want to miss this! Sign up Now!