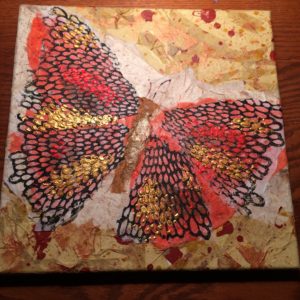 Something's going on out there! We keep hearing that it's a time of powerful transformation for all of us on planet earth*.  I'm noticing a lot of people experiencing this powerful energy with extreme events:
~Opportunities they weren't expecting;  just when they got settled into that job, a new opportunity pops up.
~"Random" experiences of knowing something or feeling an energy around them.
~Earth events such as the powerful lava flows in Hawaii
~Sudden deaths of loved ones (humans and pets)
~And we'll just cruise right past all rest of the geo-political happenings…
And many of these experiences have a bit of a shocking quality.
And I am clear that humanity is receiving a WakeUp call of major proportions.
For me, it's the quick return to teaching and mentoring as my work kicks into high gear after 4 years of relative hibernation as I re-calibrated, studied, painted, and listened to my Guides. Now there is a lot of action, and my quiet, reclusive reality is going through a dramatic shift.  I knew it was coming. Ever since my personal "wake-up call" in November 2016 (more about that in another blog post), I knew that my work would one day be "re-born".  But the quick turnaround requires that I update all my energy grids, habits and routines almost daily.
For many years, it has been foretold that the Earth would go through a time of quickening. The Earth is moving into a higher frequency and greater intensity of Light. Light illuminates what's been in the shadows; hidden from view.  The Light stirs and awakens our Heart's Desires.  Being anything less than who we are called to be becomes unacceptable.
So what's a Human to do? How do we USE this energy for our own transformation and evolution?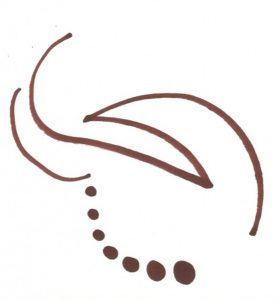 I know this for sure.  If I ignore or try to skirt the wake-up call, it just gets bigger the next time. My Soul will do what it takes!  I make a pact with myself (my Soul Essence) that this time around, I would live my SoulPath and share all these gifts I've been learning for lifetimes.  If I try to skate around it, the next wake-up call is more intense.  So I do my best to listen up.  Even when it means getting up in the middle of the night to receive a transmission. I am ever-hopeful that I am paying close enough attention to hear the whispers so I don't need cataclysms! I think this is the task of all of us who live on the cutting edge of human awakening.
So, it's pretty obvious that I would recommend "milking" the current wake-up call for all you can learn, so you don't need a bigger one. And use all the tools you already have to stay centered and remember who you are and what you are really up to in this lifetime!
Listen: any way you already know.
Learn to hear your Soul and HigherSelf clearly.
Practice what you already know to do, and learn more tools as you are guided.
Draw, paint, doodle:  not to make art but to allow the energy to come through you.
Meditate, chant, sing, breathe. Check out our free meditations here.
Gather with like-hearted humans in support of being who you truly are. Check out our upcoming opportunities here.
And if there's something that's been calling you, if there's a change you've been wanting to make, maybe now is the time.  The window of opportunity has arrived.
Meditate with the Glyphs (symbols and pictures) in this blog.  They are designed to align you with your SoulVibration.
Here is my current affirmation. You're welcome to try it yourself!  "I choose to listen to my HigherSelf.  I choose to respond. I choose to be responsible for my OWN enlightenment, healing and transformation. I fully commit to my SoulPath, as a Clear and Open Channel for the Light. I do all this in the Highest Good of All. And so it is."
Much love!