…Imagine living your SoulPath and loving it!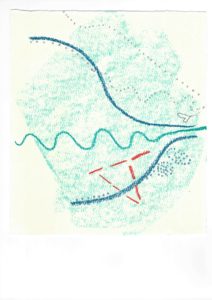 ~Have you had a wake-up call? Sometimes it takes one to make us realize we just aren't living the life we were meant for.  Retirement, Divorce, Kids growing up, death of a loved one?

~HOLY ShiFt….there has to be a way to turn this into what I really want!

~Just have this nagging feeling that there's more?

~Been reading books about spiritual (psychic) gifts and wonder how to find yours?

~Looking for a spiritual support system?

~Meditation is not getting it…looking for a powerful spiritual practice?

Bob had a dilemma: he loved the work he did, but his boss was tough to work for. It seemed like that boss would be there forever, but he didn't want to change departments. In our course, I suggested that he create an Ideal Scenario using the ESSENCE of what he wanted; the details he knew: he loved the scope of his work and the level of challenge was just right. He began to imagine that same feeling and a great boss.  Soon, the boss was transferred to another facility and Bob got to do just what he wanted with the boss of his dreams!  Because he was willing to let go of figuring it all out, he actually got more than he could imagine. ~Bob Nanninga, Engineer, California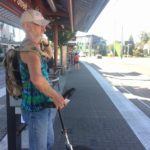 Hi! I'm Elaina Geltner and I've been helping people to connect with their SoulPath forever, it seems.  I grew up with "imaginary friends" and knowing things, feeling things that the adults around me didn't. I have spent the last 50 years discovering how to use that knowing, those gifts to create the life of my dreams. I love teaching people to connect consciously with their gifts and learn to integrate them into their lives. I promise it can be a lot of fun!
Is it time to jump on your SoulPath?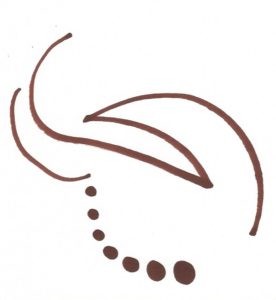 Here's what's happened to others…
"This course gave me the tools to live a life that is more centered and more connected…more effective choices about how I live my life.  It is full of practical tools that apply to every area in my life as a teacher, as a parent, as a counselor, as a writer "  ~Lisa Temoshok, Upstate New York
"Thank you so much for working with me today.  I feel so much better in my body. I am very blessed to have you helping me at this time!" ~Lauren Prewitt, D.O., San Luis Obispo, CA
"I find these events inspiring because of Elaina's clarity and innovative creativity toward her work.  She always provides intuitive stimulation for me to move forward on my own journey."  ~Barbara Steinberg, Ph.D., Florida (therapist)
"The Sound that Elaina uses really grounds me.  It helps me let go of thoughts and connect with who I am." Heather Macfarlane, IT Systems Administrator, California
More from Elaina: "I'm living my SoulPath, and my greatest joy is sharing what I've learned so you can live the life of your dreams!! Since I created this course in 1990, it seems to get more relevant every year."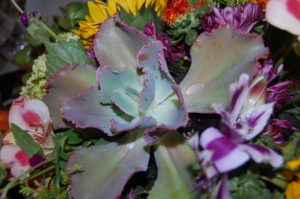 Are you ready to take a giant step forward? 
In the SoulPath Alchemy™ Course, you will get amazing tools and support to:
Nurture and Expand your Inner Guidance.
Learn to access guidance for your SoulPath.
Discover your unique SoulPath Vibration.
Develop your Intuition
Create a spiritual program to support your ongoing growth and evolution.
Create a foundation to safely explore interdimensional contact with your HigherSelf and SpiritGuides.
Yes, I'm ready! Sign me up now. 
Course Details:
Starts June 20, 2018.  7 meetings via Zoom: 6/20, 6/27, 7/11, 7/18, 7/25, 8/1, 8/3. (no class on 7/4)
4:30 to 6:30 Pacific time.
BETA Course price of $470 includes
7 Zoom class meetings
2 (1 to 1 sessions) with me: one during the meeting dates of the course and the second after the last meeting.
A private FaceBook group for posting questions, connecting, and celebrating successes.
Handouts and course materials to download
Recorded meditations to jumpstart your daily spiritual practice
FAQ's
How do I participate and get class materials? Handouts and recordings of guided meditations will be delivered electronically. You will complete assignments, including listening to meditations, in between sessions.
We will have group meetings via Zoom: you will need a fairly fast internet connection to participate in video conferencing.  If your internet connection is spotty, you can join the Zoom sessions via telephone.  All sessions will be recorded. We will all respect the privacy of group members by never sharing the recordings with anyone outside our group.
How much will I learn? I love that question, because it's all up to you!  How much you put into the course will determine how much you get out.  That also means that the course reaches you wherever you are on your path: if you are ready to take a big leap and put in the work, that's available to you.  I encourage you to personalize this work and make it yours.
What kind of people do you work with?  I love to work with people who've always felt "not quite normal".  Many people I work with have had "unusual experiences" and see/hear/feel things that others may notl I love to help people develop the gifts they know (sometimes secretly!) that they have. It is my greatest pleasure to guide people to their SoulPath Vibration and help them find the way to best express that here on Earth. Many of my students and clients over the years have come to me because they feel like they want "more" but don't know what.  Some have mysterious body symptoms with no medical cause.  Many have been described by others as being too sensitive, too powerful or just a little weird.
What happens after SoulPath Alchemy 1?  
There are two additional courses which build on this course: BreakThru to Your Heart's Desire 1 and 2. These are longer, more in depth experiences, designed to propel you toward the Life of Your Dreams. We will explore practical alchemical processes that will assist you in transforming patterns that have kept you stuck, reach out for greater support from Spirit Partners and express your SoulPath in in the world in service of the Highest Good of All. Learn good energetic boundaries and get support to express all that you are meant to be. It is multi-dimensional, multi-sensory, and very experiential.
Can I learn SoulPath Alchemy™ privately instead of in a group? Although it is my experience that the Course/Group format is the most efficient way to learn and integrate these tools, it is possible to take the class in a one-to-one format (private sessions).  Please inquire if this feels like it would better meet your needs.