A mellow stream/canyon hike….that turned out to be quite an adventure!  Hidden Canyon, Guwang, Bali. The pictures say it all!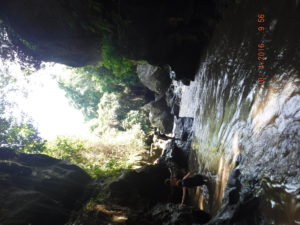 A nice, serene, sacred canyon? Ha! The water was higher than our driver had ever seen it. But we were so brave!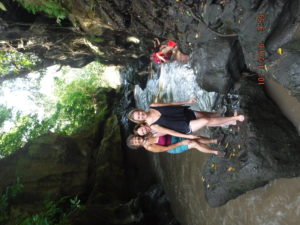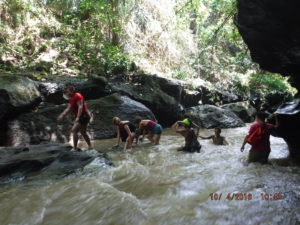 So grateful for my new water shoes and mywaterproof camera! The best ideas I've had lately.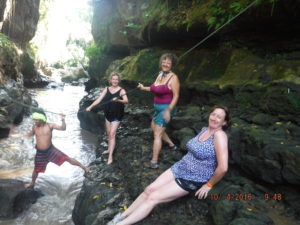 See that rope? Where there were no ropes, we had strong local guides. Plenty of adrenaline!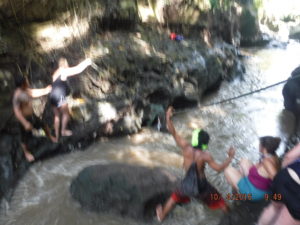 I know that one's blurry, but you get the idea.
Then, just to complete the Indiana Jones motif, we played with snakes!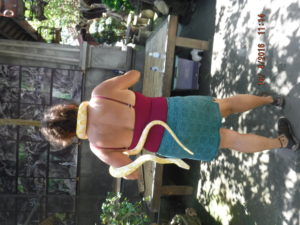 Trekking through the rice, sweet potato, sugar cane and chili fields.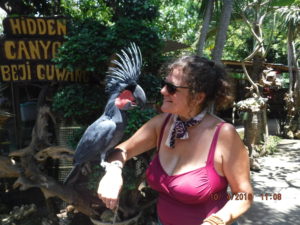 Talking to the animals at the "mini zoo" in the village of Guwang, keepers of Hidden Canyon. Who knew this was what I would be doing in Bali???